Helping First-Generation College Students in Florida
Georgia Beaverson, 6 years ago
0
4 min

read
6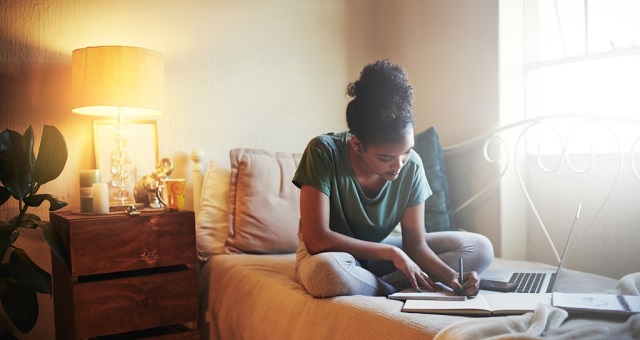 Students who are the first in their families to attend college face many challenges. They're often unfamiliar with the process of getting into a college. Sometimes their families are not supportive of their attending college. And frequently, they don't have the financial support they need. So not only can they be difficult to recruit, these first-generation college students can be a challenge to retain.
The University of Florida (UF) in Gainesville wanted to take full advantage of an opportunity the state of Florida gave public universities in 2006 when it started a matching grant program for public universities with the aim of attracting first-generation students. That's how UF created the Machen Florida Opportunity Scholars Program.
"Machen looked at retention figures for first-generation students," says William Atkins, assistant director of the program. "There was a gap in support for them."
The figures revealed that first-generation students comprised 25 percent of most incoming classes at UF. The state's matching grant program was an ideal opportunity to create a program that both attracted first-generation students and helped them go the distance and graduate. UF President Bernie Machen saw it was time to act.
"Our university president was committed to elevating support for first-generation students," says Atkins.
Florida Opportunity Scholars Program
The program funds 300 first-generation students fully for their first year of college, which totals about $20,000 per student. The goal of this support is to ensure that the students will not have to go into debt to attend and will not have to work to make ends meet.
To qualify, students must be Florida high school graduates. Family income must be less than $40,000 per year, with total assets of less than $25,000. UF officials look only at the students' immediate family's finances.
"Funding is important," says Atkins, "but support is critical."
To fill the support gap, the Scholars Program offers students a series of helpful workshops as part of its first-year success program, beginning with a special orientation. Students attend a special welcome get-together at the president's house. They attend two financial planning workshops, one in the fall and another in the spring. They're assigned a peer mentor for their entire first year who helps them acclimate and draws them into college life.
UF staff and faculty go out of their way to underscore the leadership aspect of what these first-generation students are doing. Students are reminded that they are role models for younger members of their family and that they're making a way for those who come after.
"We call them 'trailblazers' to build them up," says Atkins.
Support is key
Florida Opportunity Scholars Program staff members also serve as informal guidance counselors for first-generation students during that first year. The office is open to them anytime. Staff members even work with students who don't go home over the holidays, helping them identify local activities to attend.
"Students come in to talk about being in the first year, being new to the country, and family connections," says Atkins. "We do anything and everything."
The support works. The program has a 98 percent retention rate for first-year students.
But support doesn't stop after the first year ends. Funding continues for all four years as long as students meet GPA requirements. Because support beyond finances continues to be vital for first-generation students, during their second year they attend two career-planning workshops to teach them how to create a resume and to train them in job interview skills. In their third year, students attend life-planning workshops.
Success despite systemic barriers
"We're addressing systemic barriers," says Atkins.
He points out that the average U.S. college student's family income is $105,000 per year, while the average for the family of a first-generation student is less than $19,000. The gap is clear.
Offering financial assistance and campus support yields success. In any given year, 1,200 to 1,300 Opportunity Scholars are enrolled at UF. The program has graduated almost 1,600 first-generation students. Program alumni have gone on to pursue master's and doctoral degrees in a variety of fields. Others have become leaders within companies like PepsiCo and helped found aid groups like Projects for Haiti.
"Retention is high," says Atkins. "A connection to faculty and staff helps retain them. Our students are resilient and proud."
Scholar's story
One of the Florida Opportunity Scholars who recently graduated is Jerome Fulton.
"His parents were killed when he was five," says William Atkins, assistant director of the Scholars Program, adding that the student was shuttled between relatives' houses.
When Fulton came to the University of Florida, he knew he had to rethink his life.
Connecting with the Scholars Program offered Fulton a great opportunity and challenge, one to which he rose. He became involved with on-campus mentoring. He enrolled in a finance rigorous major and maintained a 3.8 GPA. He was selected for the UF Hall of Fame. When graduation drew near and he decided to continue his education, he received offers from many high-ranking graduate schools. Eventually, he chose one in Southern California. He's about to graduate.
http://fos.ufsa.ufl.edu/about/facts_figures/
Reprinted from "Helping First-Generation College Students in Florida" in Recruitment and Retention 30.5(2016)1,2 © Magna Publications. All rights reserved.
Related posts