Moving Beyond One and Done Sexual Misconduct Trainings
Phil Busse, 6 years ago
0
4 min

read
0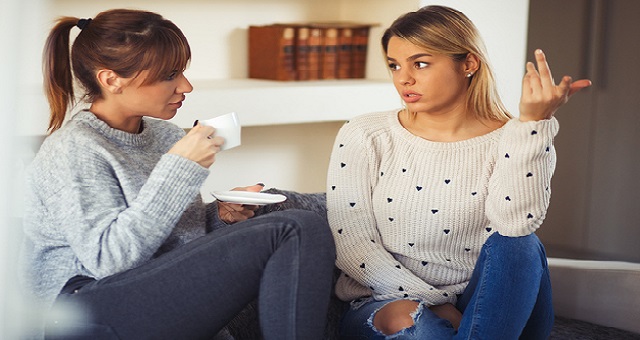 Compliance, points out Phil Ruthkosky, is not the goal. Instead, it is a baseline. In his presentation, "Moving Beyond Compliance: 10 Pillars of Sexual Misconduct Training," Ruthkosky talks about a checklist—and that it is important to understand that the basic trainings are important, but for Title IX compliance and proper sexual misconduct training, administrators should do more.
More important, he provides 10 specific training programs and steps to take to prevent sexual misconduct—or, as he calls them, "pillars," as in pillars that will better support an institution.
The Associate Dean at Wilkes University in Pennsylvania, Ruthkosky oversees programs with Student Activities and Leadership, and First-Year Student Orientation. In a recent Campus Law Considered podcast, Ruthkosky explained why it is important to consider these steps to take beyond simply baseline compliance.
We asked him: "You've talked before about the shortcomings of the one-and-done freshmen seminars. What are some of the barriers for ongoing trainings? Cultural? Financial? Is it resistance from students?"
"Probably all of the above," responded Ruthkosky. "And undoubtedly," he added, "one challenge would certainly be the time demand of human resources, especially if an institution does not have the funding or the resources for a full-time staff member whose primary focus is monitoring compliance and implementing training initiatives."
Ruthkosky earned his Ph.D. from Penn State, but now serves on the administration at a small liberal arts college—and understands the difference between budgets and employee capacity between those schools is massive—and many smaller or medium-sized institutions do not have the budget to have full-time Title IX compliance officers, and, as Ruthkosky explains such responsibilities "will often just get added on to an individual who may already have a full plate." He continues, "So that the question then becomes, does this person have the time required to really implement a comprehensive program?"
But Ruthkosky does more than ask questions; he provides achievable solutions, like what he calls "employing message reinforcement." It is a second tenet out of 10 in his presentation.
"A second challenge is ongoing attendance by students," he acknowledges. "Although there are certainly pitfalls in respect to having large training sessions during orientation, one advantage of having sessions during orientation is typically that at that point in their academic careers, students are typically more inclined to attend. This is the first big event at their new university. So often, the turnout is fairly strong. Three months into the semester, however, this is not the case."
One way to promote ongoing engagement from students, Ruthkosky considers the strengths and weaknesses for a few different options. "I know in some schools, there's a variety of models used. They may fine a student or block his or her registration if they don't complete a particular initiative. But how many times can you use that approach? So, if you have five programs throughout the year in your training portfolio, are you then going to use that sort of fines on five separate occasions? And if so, how will students interpret that? Will they start to feel resentful and tune out the message because they feel they're being forced to attend? That's a challenge," he acknowledges.
"One of, the best approaches that I've used in the past to engage students is through collaborations—in particular with freshmen seminar faculty members," he offers. "But the question becomes, what if faculty members feel they don't have the time to add sexual misconduct into their course curriculum? As recently as the past year, I've had individuals say to me, 'well, we already have programs at orientation. Why do they now need to come into my class time?'"
"How do you get buy-in is very important (from faculty)," he says, "because it's very difficult for any one particular area or unit or even an individual to handle all of the training by himself or herself. It really needs to be a collaborative effort across campus. When you have this silo mentality on college campuses, how do you get by them so that it becomes a collaborative effort?"
"Student training is a must-do," he concludes, "but the goal is not to march students through a program so you can check a box on a form. The goal is to enhance students' understanding of sexual violence. With that improved awareness, students can contribute to creating a campus environment where everyone feels safe and free to focus their energies on learning. The right kind of training programs can help."
Reprinted from "Moving Beyond One and Done Sexual Misconduct Trainings," Campus Law Considered, December 3, 2015. © Magna Publications. All rights reserved.
Related posts