The Flywheel of Retention
Aaron Basko, 6 years ago
0
5 min

read
10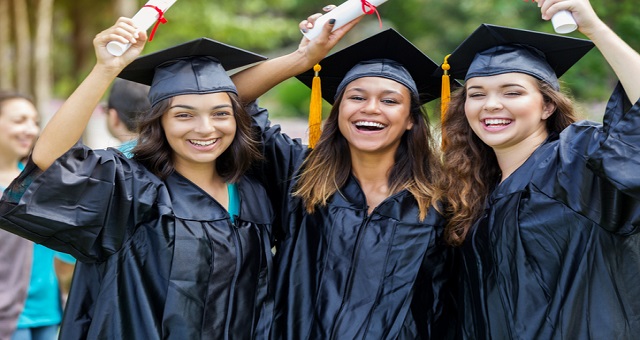 "It is like trying to steer a battleship with a spoon for a rudder!"
This was the conclusion our retention team came to one day as we discussed the challenges of making progress on retention and graduation rates. Like a battleship, our efforts had taken a long time to get up to speed.
For the past five years, we had been working in earnest to identify barriers to student success and make strategic improvements, but we had not seen any significant "pop." We felt like we had made important changes, but those changes had not translated into better numbers.
Ironically, we were working harder because our numbers were not bad. Both our retention and graduation rates were among the highest within our university system and would be considered respectable for any public institution. We were not satisfied with pretty good, but it was hard to make dramatic gains on top of a healthy baseline. It meant that we would not be able to find one or two big things, fix them, and reap dramatic results. We would have to figure how to take good to great.
 Steps to action
Our campus has a strong culture of implementation. We sometimes struggle with the decision of which path to take, but once we answer that question, we can typically move quickly to moving down it. To help us think through the "what to do" problem, we partnered with the Education Advisory Board (EAB) and leaned on its expertise in conducting research and identifying best practice. We implemented EAB's Student Success Collaborative to start exploring our data and looking for areas of institutional mythology that needed to be corrected.
We also created a flexible, responsive structure. As the chief enrollment officer, I partnered with a senior administrator in academic affairs to form a retention think tank of volunteers who were action-oriented and committed to student success. We spent a lot of time looking at best practice and trying to figure out how to adapt it to our situation. Because our team members were front-line implementers, they could easily identify incremental changes that would not be costly to implement. The result was a sense of grassroots momentum for student success changes.
 Key moves
From the top level, the strategic guidance we received helped us make some key moves.
Research studies we requested from EAB gave us the insight we need to move to preloading our new freshmen into classes, a tactic that appears to have increased our average credit count and our overall FTE enrollment.
Another study allowed us to look at models of student advising. It has been the foundation of the transition we are making from faculty advising to professional advising for students in their first two years. The research behind the Student Success Collaborative helped us to develop a system for tagging students based on their retention risk and allowed our academic departments to identify the critical courses for success.
At the implementation level, we made a few small changes that added up.
Our team created a majors fair for undecided students.
We improved our reporting to better reflect early registration patterns.
We set up calling campaigns that used our alumni call center.
The success markers identified in the Student Success Collaborative were added to the checklists that students use to plan their class schedules. This reinforces the importance of completing critical courses on time.
We launched an on-time graduation campaign and set up an outdoor concierge desk for the first day of classes.
Our retention think tank travelled to EAB headquarters for a day to learn how to better triage retention risk, and we worked as a team to design a calendar of success campaigns that would better match with the seasonal ebb and flow of advisor workloads.
 Payoff
This combination of strategic changes and incremental improvements has started to pay off. Like the flywheel concept in Jim Collins' Good to Great (HarperCollins, 2001), the small, consistent improvements we have made have started to take on a momentum of their own.
After sagging for several years, our four- and six-year graduation rates ticked upward in 2015. Our fall-to-spring retention rate was up roughly two points, and our preliminary fall-to-fall rate followed suit. The number of students on probation dropped by about one-quarter. All these improvements are having an impact on our overall enrollment and on the number of credits generated.
Our team still has a lot to do. Our new advising center is ready to launch, and there will be a learning curve in changing the ways we serve students. We want to engage more of campus in our student success efforts, and we know we need to better analyze areas of our curriculum that make it difficult for students complete on time. But for now, we are excited to feel the flywheel starting to spin.
When we started the process of rethinking our retention efforts, we thought we would see results from one or two large initiatives. That was not the case. Our results have come from small process improvements and a series of little ideas implemented based on good research.
Once our team could see the right direction, individuals were able to identify opportunities in their own areas. Top-level results have come more slowly than we expected, but student success has become part of our culture. And the cultural change is now paying dividends.
Aaron Basko is assistant vice president of enrollment management at Salisbury University.
Reprinted from "Flywheel of Retention," Recruitment & Retention, 30, 10 (2016): 6,8. © Magna Publications. All rights reserved.
Related posts