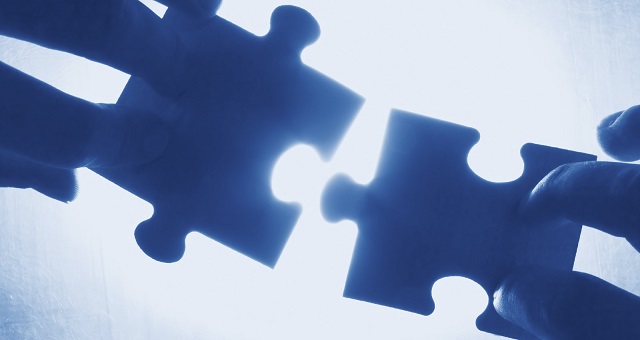 Improving student success, and thereby increasing retention and boosting four-year graduation rates, is a challenge familiar to all higher education institutions whether they are large or small, public or private. With the national four-year college graduation rate average hovering around 50 percent, the industry has an obligation to confront the issue and take steps toward solving it.
It has long been known that engaging the first-year student early and often can help with these efforts, but is there a magical combination of contact and assistance to ensure that enrolled students transform into productive graduates and engaged citizens four years later? The solution is not that simple, but there are some tips that may lead institutions in the right direction.
Establish clear objectives
Publishing goals and disseminating them across campus makes them more official and adds an element of credibility to achieving progress. If an institution really wants to make a difference in an area, such as persistence, it is best to start by articulating exactly what each objective entails and weaving that language into every touch point available, such as on the institution's website, in campus documents, departmental philosophy statements and goals, and recruitment and orientation events and presentations. The more the internal community is aware of and believes in the task at hand, the easier it will be to actively support students as they transition from prospective to first-year status and eventually to established, successful students.
Obviously the primary goal for any institution is to increase student success and, in turn, positively impact persistence and graduation rates. As part of that process, however, objectives such as providing a supportive environment for learning and becoming a trusted partner are integral.
Provide leadership on campus
While stating goals is vital, having a dedicated team to drive those goals is equally important. Not only does this add to the credibility of the effort, but it creates a central point of contact for progress reporting. Faculty and staff will want to know what is happening for informational purposes and they will also want to know that there is a level of accountability involved. Barriers to student success aren't always easy to see. Faculty and staff may have special insight into an at-risk student, and having a team of "real faces" behind the effort will help increase support and participation and create a channel for early notification.
Such a team is best comprised of both administrators and academics to ensure a well-rounded view of the challenge at hand. Those on the administrative side will understand the bigger implications around retention and student success, while those on the academic side will have a better feel for the issues first-year students face and workable solutions.
Identify vulnerability, offer assistance
This is where the tactical, results-driven part of the plan kicks in. There are countless reasons first-year students get lost in the mix and fail to progress to graduation—everything from academic struggles to challenges at home—but the key is to recognize these triggers and know when and how to respond. Students want a customized approach without necessarily feeling singled out from their peers and they need a combination of proactive and reactive options for overcoming challenges.
At Capital University, as at other institutions, we have seen success in matching up supplemental instruction options with historically challenging courses, resulting in strong participation rates and grade point averages increased by 0.63 percent for students who sought assistance. Establishing a phone- and email-based referral system has also been helpful, giving campus ambassadors an easy outlet to communicate concerns, intercept problems, and create a plan to guide students back to success early in the process. These ambassadors are often the first to see red flags such as attendance and financial standing hurdles and they form a proactive line of defense for the retention effort.
Provide more than an advisor
The well-established advisor-advisee relationship between faculty and students is not something that should disappear, but it should be complemented with a peer-to-peer approach. While faculty can provide valuable insight and experience to students, they may not be students' go-to resource for every challenge faced. For instance, students may be more inclined to consult their peers with questions about things such as study and test-taking strategies, navigating course registration systems, and overall time-management tactics.
Although early in the process, Capital is moving in this direction by training handpicked peer advisors to serve as an added layer of contact for at-risk students. Our hope, as with any of the tactics referenced above, is to add yet another engagement point for first-year students teetering between being simply enrolled students to being established students.
Jody S. Fournier, PhD, is a psychology professor and the dean of studies at Capital University in Columbus, Ohio. He has an integral role in the university's Foundations of Excellence efforts to improve students' first-year experience and, ultimately, boost retention.
Related posts