My Return to Practice and Considerations for the Academy
John Gratto, EdD, 4 months ago
0
5 min

read
33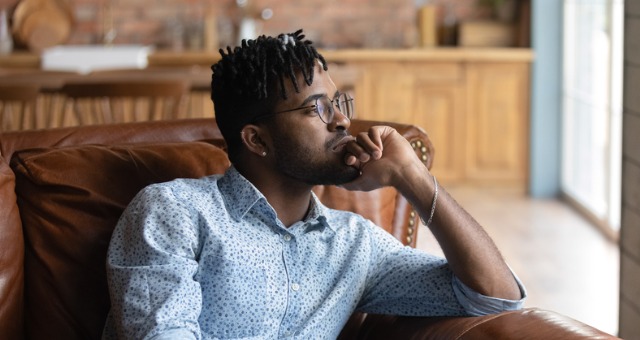 The superintendent of schools called me at 9:00 p.m. on August 13. "Can you come and be an interim principal? My principal left on short notice, and I need an experienced K–12 principal starting in September." "Are you crazy?" I said. "The fall semester starts August 24th!"
As we talked some more, I became intrigued with the idea of being a principal again. I had served as a principal at that school eight years earlier and greatly enjoyed the work. Moving on from there, I had worked as a superintendent of schools before retiring from school administration and then becoming a professor of educational leadership at Virginia Tech. In addition to enjoying working with students, teachers, and community members, I was an assistant professor of educational leadership, after all. I should be able to do what I profess to my graduate students! So after we talked, I promised to run the idea past my wife, then my supervisors at Virginia Tech, and, if they all agreed, I would see if it would be practical to arrange so many details in such a short amount of time.
My wife agreed, and the next morning, I presented my program leader with the idea, citing these benefits for the university:
Although I had only been away from the role of school administrator for three years, gaining current experience would make me a more effective, in-touch professor.
Students in the educational leadership program would benefit by being exposed to the thinking and experiences of adjunct professors who were currently working as school administrators.
The university would save money by hiring adjunct professors to teach the three classes I was scheduled to teach.
My program leader agreed and said that she would run the idea by our faculty chair. If he agreed, she said that she would promptly work on finding highly competent adjuncts to take my place. He did, and she did. I applied for an unpaid leave of absence, and my request made it through the director of the School of Education, the dean, and finally a vice president.
During the week of August 24, I taught the first three classes of the semester to orient the students and my three replacement professors. I also gave the professors my syllabi for the courses.
On September 3, I was back in the saddle as a K–12 principal. As expected, I had a great time doing highly significant work. There is an old story about two men who were laying bricks when someone asked them what they were doing. The first man said, "I'm laying bricks." The second man said, "I'm building a church!" Similarly, I didn't think that I was merely a school principal. I felt like I was changing the lives of students and staff. Over the course of the four and a half months I served as an interim principal, I put in place many practices to help the school run smoothly, implemented safety plans, conducted 50 classroom observations, gave constructive feedback to teachers to improve their craft, mentored a promising prospective administrator, and had dozens of conversations with students to help them to become more self-managed. The superintendent had sufficient time to do a thorough search, and my successor inherited a school that was functioning quite well. Overall, my experience as an interim K–12 principal was extremely positive for me personally and professionally.
The semester went fine for the Virginia Tech students, and my replacement professors all reported much satisfaction with the courses.
Now that I have resumed my role as an assistant professor, I have spent much time reflecting upon my return to being a practicing school administrator and the benefits that could accrue to professors and their universities if such interim or short-term immersions into actual practice were encouraged and taken more often. Here are my thoughts.
Regardless of a professor's expertise, I expect that staying current in one's field is critically important. Being immersed as a practitioner outside of a university setting, even occasionally, is a highly effective way of staying current. Stepping back into a practitioner's role, even on an interim basis, builds great credibility with students. It demonstrates that you can actually do what you profess.
There may be many personal, family, or logistical reasons why professors could not leave the academy to take on an interim role. However, I think it is advisable for professors to seek out such roles and for administrators to make professors aware of such opportunities. With sufficient advance notice, the likelihood of professors being able to plan all the considerations necessary to accept an interim role would greatly increase.
Considerations for professors who are considering returning to practice on an interim basis:
Will the interim role enhance your expertise in your field?
Will the interim role result in your having greater credibility with your students?
Will you like the return to practice?
Will your supervisors perceive benefit from your returning to practice temporarily?
Is it feasible for you and your family?
Considerations for administrators regarding whether to grant a leave to professors who are considering returning to practice on an interim basis:
Will the interim role increase the effectiveness of the professor?
Will the interim role result in improved experiences for students?
Will the interim role have a secondary benefit of developing a cadre of potential adjunct or replacement professors?
Will any cost savings outweigh any disadvantages?
Will an interim experience revitalize the professor?
Based upon this experience, I strongly suggest stepping back into one's field of practice on an interim basis. You will enhance your skills, gain credibility with your students, be a greater asset to your college, and likely have a refreshing, fun time.
This article first appeared in Academic Leader on May 24, 2016 © Magna Publications. All rights reserved.
---
John Gratto is clinical assistant professor of educational leadership at Virginia Tech.
Related posts