10 Things I Never Knew about Being an Academic Chair
Tammy Benson, EdD, 5 years ago
0
6 min

read
45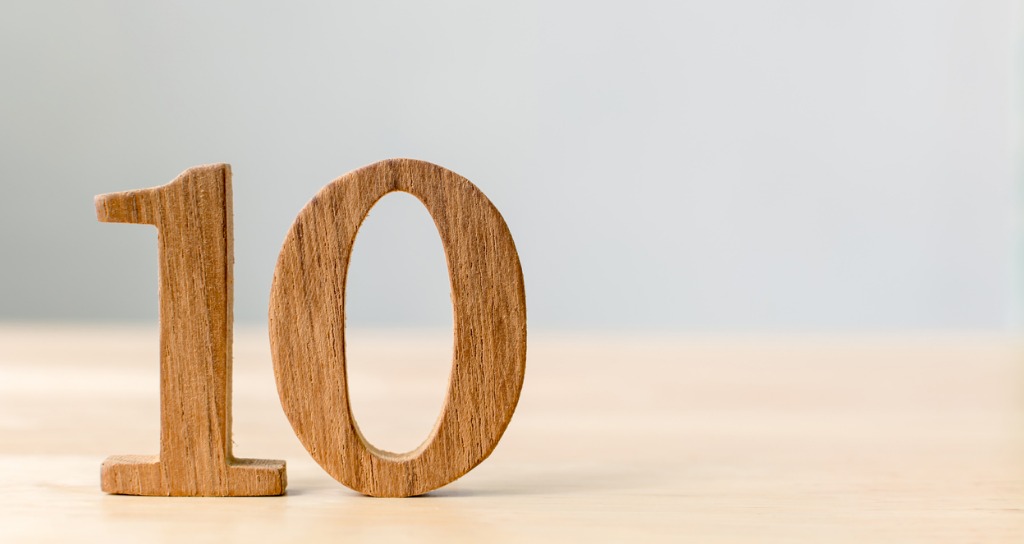 My professional goals have always included teaching but never administration. I tended to be a bit judgmental and suspicious of administration. However, after five years in an elementary classroom and 19 years in a university classroom, circumstances led me to take the plunge into higher education administration. Having served as a faculty member at the University of Central Arkansas for some 21 years and being an alumna there, ties of loyalty and service ran deep. It was my duty to take on this new adventure and ensure that I was doing my part to serve our faculty, promote idealistic goals of my university, and make sure that the future of higher education was in good hands. I felt that I could take all that I had learned from a faculty viewpoint and implement the best leadership strategies to be the kind of administrator that all faculty would love!
Armed with all my leadership books, a positive attitude, and advice from respected mentors, I enthusiastically embraced my new position as academic chair. These are a few of the lessons I learned:
1. Never say never. Many people will remember me saying that I would never be an administrator, and a few brought that to my attention on occasion. It was a humbling experience. Being chair involves very difficult choices where it is impossible to make everyone happy. A good leader has to be able to see the whole picture and have a vision for the direction of the department. In a chair's position, you have to consider all perspectives—students, programs, faculty, budget, upper administration—and keep your own principles intact. Sometimes faculty members get only a glimpse of that picture, leaving them to feel a bit critical of their chair's decisions. I learned very quickly to gather information, listen, keep focused on the vision of the unit, and then make decisions. A good leader has to let go of second-guessing and then move the unit forward.
2. Not all faculty members are like me. I believe the best in people and feel that most of the time we are doing our best job in the current situation. Very quickly I learned that not everyone feels this way. Some faculty members complain a lot. A psychology and/or counseling degree would be very helpful in a chair's position. You learn very quickly that to be a caring administrator, you must listen to different perspectives. If you assume that others will respond as you would, you will find yourself in trouble very quickly. I love the intelligence, creativity, and assertiveness of higher education faculty. But one must remember that they are also independent thinkers who mainly want to be heard and respected. It is our job as chairs to respect their diversity, listen to their ideas, and support them as much as possible. When you are able to put aside your own insecurities and really listen to faculty members who see things differently, you can change a culture. The most rewarding evidence of this that any leader can see is the differences among and successes of their followers.
3. The circle of trust should be kept small. Being an extrovert and, quite frankly, an open book, I learned very quickly to be more discreet about what I say. When considering who should be in your leadership team of confidants and advisors, start with no one and add to your circle gradually. Don't partake in gossip. I learned that it's much better to be the gossipee than the gossiper. Eleanor Roosevelt had it right when she said, "Great minds discuss ideas; average minds discuss events; small minds discuss people."
4. Everyone loves you until you have to tell them no. This is quite disheartening, especially if you tend to be a people pleaser. A good leader knows that saying no is part of the job. Again, you have to keep the vision in mind, keep priorities in place, and let your principles guide you.
5. Transparency can be highly overrated. Sometimes you just have to do what you think is right and let people criticize you when they don't have all the information. To quote Eleanor Roosevelt again, "Do what you feel in your heart to be right, for you'll be criticized anyway. You'll be damned if you do and damned if you don't." Integrity and honesty are mandatory when acting as a chair. If you continually base your decisions on what is best for the unit, trust will follow. Because of confidentiality and sensitivity considerations, you just have to hold some things a little closer to the chest and trust that in the long run your faculty will see that you did the right thing.
6. Being an effective chair can easily become a 24/7 job; don't let it. Set boundaries. Find a balance or quit. Your health shouldn't suffer. Gray hair should not be a result of your job. Make time for family, hobbies, and outside interests without guilt. Allow time for reflection. Some of my best ideas and solutions to problems come during my morning walk.
7. Faculty members in your department are like students in your classroom or even your own children.You can care for them very much, and you can love them, but it's best that they not be your friends. Considering the difficult decisions that you have to make as chair, keep your perspective on what makes a positive culture in your department. Departments that behave as dysfunctional families do not produce positive results. Keep an air of professionalism in all dealings with faculty and staff.
8. Never become dependent on the money or the power in administration. When you need the job, it makes you vulnerable. Always have another job option. For the first time in 25 years, I updated my teacher's license and provided documentation of required professional development hours. This is important because now I have another option, which helps me maintain my integrity and sanity. I can make decisions that positively affect our programs, students, and faculty because this job does not define me or my financial status.
9. Use the job to advocate for students, faculty, and programs. Set goals and fight the establishment to make things better for the people you serve. Don't settle for the status quo. Ask why things are done the way they're done and look for ways to improve processes.
10. Never ask your faculty to work harder than you do. Model good working practices by being the faculty member you want your faculty to be. Teach. Administrators miss out on so much intrinsic motivation if they give up teaching. Research and stay abreast of the latest changes in your field. Higher education professionals are intelligent and can run their own careers. Support them, but don't micromanage them. Have the right people in the right positions and they can't help but make positive changes and make everyone, including you, look good.
Tammy Bensonis chair of the Department of Teaching and Learning at the University of Central Arkansas.
Related posts