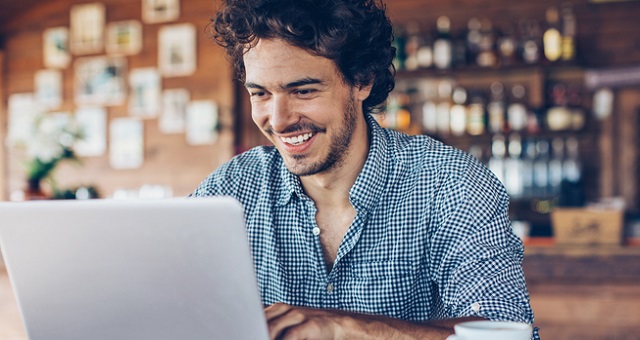 Curt Bonk Talks about Open Education
Open education really breaks into two forms: open courses and open resources.  Open courses are the MOOCs hosted on Coursera, EdX, and elsewhere. Open courses allow higher education to advance its fundamental mandate of serving the public good by making its faculty expertise freely available to the world. By contrast, open resources are free material from the outside world that higher education pulls into its teaching. 
The (Surprising) Benefits of e-Textbooks: A Study
In recent years, the soaring cost of college textbooks has added a new and significant financial burden to the rising costs of tuition for students. In the face of this reality, many students simply forgo textbook purchases. One study found that fewer than half of students purchase textbooks for their courses. Against this backdrop, the open textbook movement is making textbooks available to students for free. Dr. Andrew Feldstein, professor of marketing in the Reginald F. Lewis School of Business, Virginia State University, along with four colleagues, conducted a year-long pilot study during which 991 students in nine core courses in the VSU business school replaced traditional textbooks with openly licensed books and other digital content.The goal was to determine if there were benefits to using the free texts, and if so what they were.