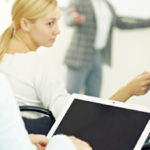 By: Elizabeth Pack, Shannon Haney Landrum, and Kenneth Adams
Community college administrators are responsible for many areas of the institutions they serve. Presidents, directors of student services, those in academic support, and deans and chairs of academic units are all charged with managing institution resources, administrating mandates from legislation, and responding to internal and external constituencies. Much of the scholarly literature that discusses community college administration focuses on those elements.
Higher education and community college administrators are also faced with the tedious and delicate challenges of managing difficult students with effective policy and protocol that are also sensitive to the needs of the students while creating a safe scholarly environment. Whatever student difficulty is exhibited, the administration is tasked with creating and evolving policies that address and serve the needs of the students. Although working with difficult students is one of those many areas that administrators are assigned as a responsibility, a definitive role for administrators appears to be elusive in the scholarly literature. What the literature does reveal are some broad categories of difficulty and suggestions to administrators for how to work with students who exhibit difficulty in those areas. The following is a summary of those findings and our suggestions of the administrative roles we found to be most prevalent.